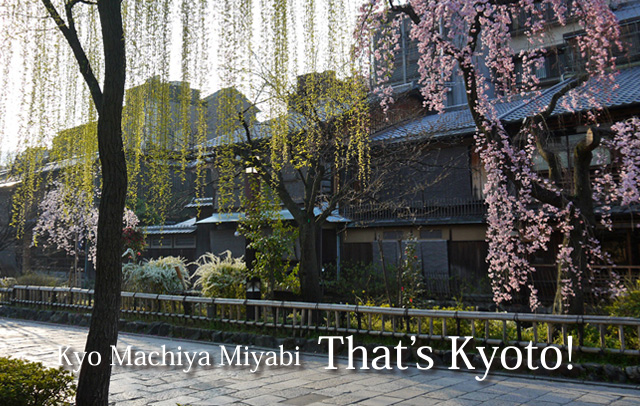 2014/08/10
Super yummy Bonito!
Near our Kamanza properties there is "Kokoro", a cozy izakaya .
You can try this typical taste from Shikoku island.
The main dish is bonito, cooked in a special way.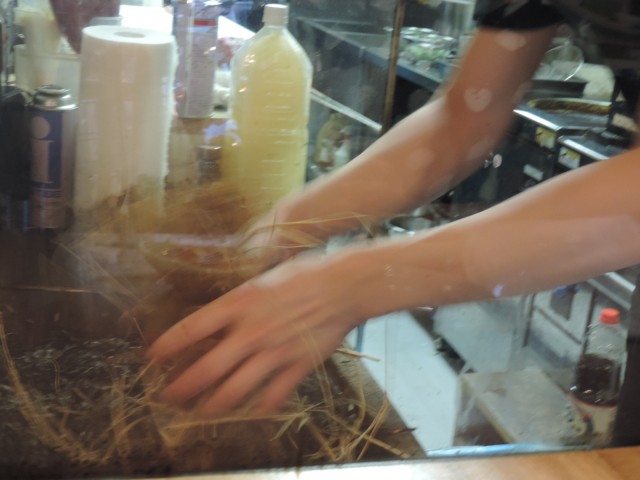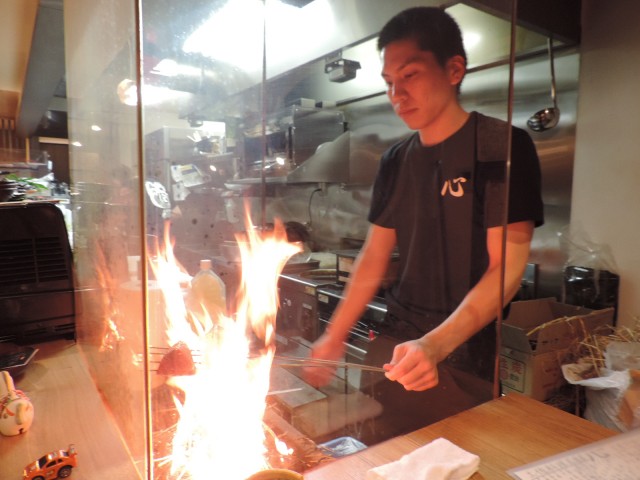 The fire is prepared with natural straw grass, the bonito is cooked slowly slowly and the nice smell is filling up in the air and your "heart": is what "kokoro" means!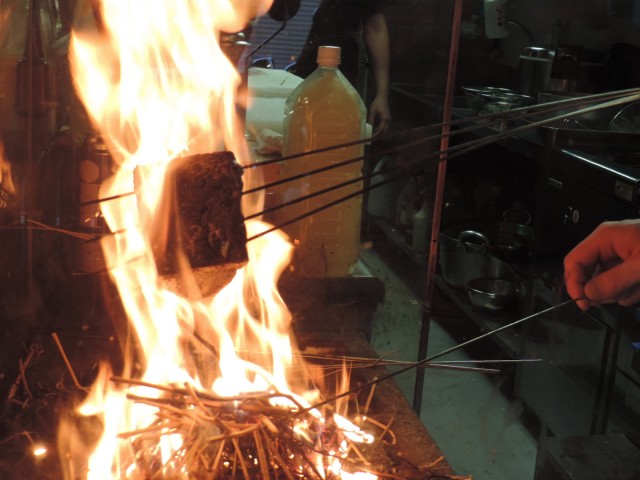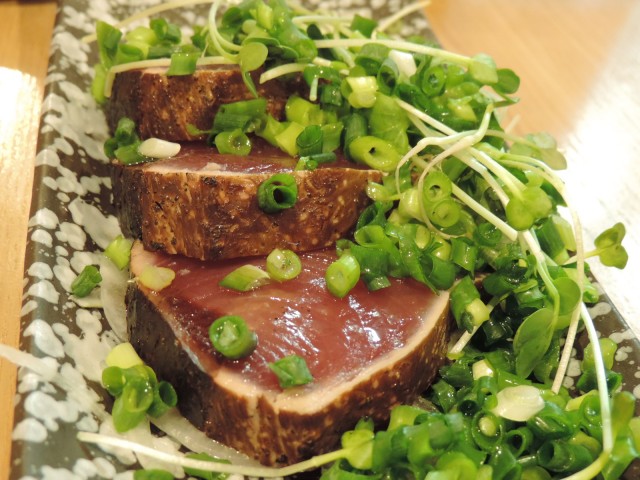 The slices of bonito are thick and flavoured with garlic and green onion: fill one's mouth!
You can enjoy it with Japanese vinegar or only salt: yummy!
グルメ情報
Theme list