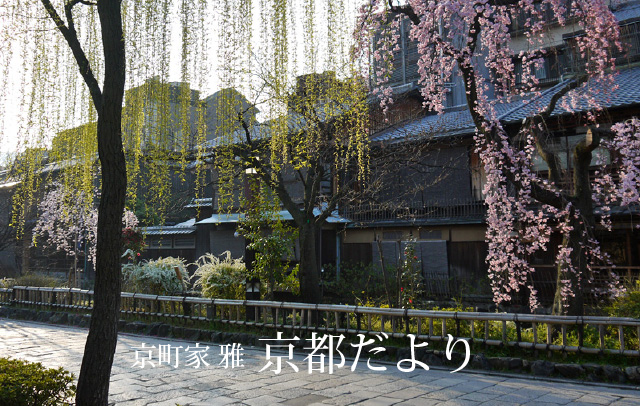 2015/11/24
Fabulous Charaben at school!
Have you ever heard about charaben – a character bento -?
According to Google, charaben is defined as a lunch box that is making characters with ingredients as Mickey mouse, Pokémon, totoro.. and so on. It has been popular and spread out in mothers since 2007.
Not only kids like to have, but also mothers really enjoy and put enthusiasm for making them.
Most of Charabens look the same as genuine characters and are fabulous arts!
Lunch box is a canvas and ingredients are paintings. Here are awesome Charabens!
Disney movie, Frozen

The movie "Frozen" was mashed hit in 2014. The big wave is influenced here in lunch box world too.
Look at Elsa and Olaf! They look like drew by cartoon animator!
The secret ingredients are ham, sliced cheese, kamaboko (boiled fish paste), seaweed, crabstick, and blue Hawaii(!!)
It's totally art in a new category! Here are steps how to make it.
1. Draw the rough sketches.
2. Cut the hum as a body shape with scissors n layer another face shaped ham on it.
3. Soak kamaboko into the blue Hawaii, and cut as eyes and the dress with scissors.
4. Cut the sliced cheese as a hairstyle and eyes shaped, and put as white on eyes with tweezers.
5. Cut the seaweed with scissors as a face and body shape outlines. If it is hard to attached between ingredients and seaweed, use mayonnaise.
6. Use crabstick red part as lips.
Studio Ghibli lovers, here is My Neighbor Totoro!

Have you ever watched the movie "My Neighbor Totoro"? It is released in 1988 and still beloved for both kids and adults in all over the world.
Look at the lunch box, there are Totoro and dust bunnies and well created!
The ingredients are rice, sesame seeds, sliced cheese, seaweed, spaghetti, vegetable oil, and meatballs. It really expressed the view of the Totoro world in a small canvas!
1. Making rice balls and one is flat as a white stomach.
2. Put salt and sesame in mortar for grinding and add white rice to make gray one.
3. Fix the body shape and put (1) on top.
4. Place the body in the lunch box and attach the ear with spaghetti.
5. Hollow out the cheese with straw or cookie cutter to make 2 circles as pewter.
6. Punch the seaweed circles as black eyes, triangle as nose, and v shapes as marks on stomach.
7. Fried spaghettis until brownish as beard.
8. Decorate everything on the body with using tweezers. If rice is too hot, seaweed becomes shrink so you have to be careful. Use mayonnaise, if rice is too dry and hard to attach seaweed on it.
9. Making pewter and black eyes with the same ingredients with totoro.
A Disney classic movie, Winnie the POOH!!

Everyone knows what it is! Yes! Winnie the POOH! This is also amazing! Can you look around the nose? 3D!!
The ingredients are rice, rice seasoning, seaweed, and salad spaghetti.
The face is simple but difficult to make lookalike the POOH. It is required to have a sense of design and detailed work..!
1. Mixed rice and rice seasoning. Make 2 small circles as ears and 1 big circle as face shape with three-dimensional.
2. Cut seaweed with scissors for the face pieces like mouth, eyes, nose, etc and place them with tweezers. Nose should be the highest part on the face.
3. Ears are impaled on spaghetti to face.
Super Mario, Nintendo

OMG! The classical game character, Mario, is appeared here! It really expressed the game on screen into the lunch box!!
The ingredients are lettuce, ham, carrots, seaweed, sausage, apple, sliced cheese, American cherry, grape tomato, strawberry, egg, quail egg, star shaped chicken nagged, sweet potato, and rice seasoning. Wow, there are lots of ingredients and it means also healthy.
1. Make color the ham for red, blue, and green with food coloring, fried egg and cut it with bite-sized.
2. Mixed rice and rice seasoning make shapes for face. Cut seaweed and colored ham with scissors and place them with tweezers on face. Brim of a cap should be three-dimension with ham.
3. Cray pipe is made from colored sliced ham layers.
4. Making bricks lines and eyes for star by scissors with seaweed. Put them on the nugget and ham.
Sesame Street

The American popular TV characters are here in lunch box for kids! The characters are so cute and pop color is attractive and looks yummy!
The ingredients are rice, rice seasoning, seaweed, cheese, ham, some fruits, edamame, corns, and quail egg. It looks very organized!
1. Mixed rice and rice seasoning, placed into the silicon cup.
2. Cut seaweed as mouth and black eyes, punch sliced cheese.
3. Garnish fruits into the empty space. Looks more attractive and yummy!
Koinobori

Koinobori means, "carp streamer"(
http://en.wikipedia.org/wiki/Koinobori)
and it is celebrated as a Children's day with it in May.
It is one of the Japanese traditional customs.
So now Koinobori is on a bun and looks flowing instead of the air.
This is also cute lunch! Kids love to eat and also look so pretty with detailed work!
The ingredients are buns, fried eggs, carrots, cucumbers, ham, cheese, seaweed, and lettuce.
1. Make fried egg and cut like a tail fin.
2. Punch the ingredients shape like circles and flowers.
3. Use mayonnaise as a glue to make layers with punched ingredients on fried egg.
4. Cut the bread on top, and put the lettuce and carp shaped egg on it.
Luffy from One Piece!
Do you know One Piece that is manga and animation on TV?
The one outstanding about this lunch box is making with the left over from the dinner! How economical lunch it is! And it is also making appetite and too good to eat!
Saving cost and time are important for all mothers.
The ingredients are rice, seaweed, eggs, sausages, and imitation crabsticks.
1. Mixed rice and salmon flakes to make skin color as face.
2. Separate yolk and white egg, and fried them separately.
3. Put hair, mouth, and eyes on the face while rice is hot. Otherwise, seaweed doesn't attach.
4. Straw-hat is made from fried yolk egg. Cut it with scissors. Yolk egg should be thicker.
5. Pewter and teeth are made from fried white egg. They are cut with scissors too.
A baseball player in New York Yankees, Mr. Tanaka!

Here is a seaweed art! A Japanese baseball player, in Yankees, mounds on the rice. The ingredients are just rice and seaweed. But it needs lots of detailed work and concentration. By the way, the logo on cap is wrong. A creator said that she made a mistake. This is cute.
1. Cut seaweed for hand rolls as narrow. Use this black narrow seaweed as single stroke of the brush. Seaweed should be wider on the large space.
2. Placed those strokes while the rice is hot to make attach easier on rice.
3. Steam from rice makes curved line and it is good for mouth.
4. Cut sliced cheese with scissors for the logo on cap.
Food
テーマ別記事一覧